Contact C.W. Smith Law, P.A. – Based in Orlando, Central Florida
Appellate Law & Appeals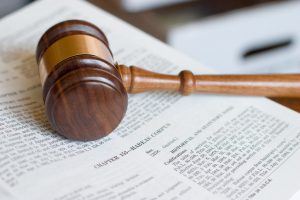 We here at C.W. Smith Law, P.A. believe that in order to properly handle a civil trial or even a workers' compensation merits hearing, it is important to know how the legal rulings and evidence submitted at that trial would be viewed during the appeal of an issue. In trying a case, a good appellate lawyer needs to be conscious of the record being created and evidence being admitted so that if an error is committed at trial, or a challenge to a law is needed, the proper arguments before the Judge and sufficient evidence needed on appeal have been submitted. Although winning a trial is always our goal, an appeal is sometimes necessary. As such, an astute trial attorney should be able to identify that need and be able to handle their own appeals when appropriate.
Why You Should Pick Chuck for Your Appellate Attorney
Mr. Smith has handled over fifteen appeals before Florida's First and Fifth District Courts of Appeal and before the Workers' Compensation Commissioner in Iowa. These include appeals in workers' compensation claims, some done on an expedited emergency basis, as well as appeals in civil personal injury matters. Mr. Smith handles appeals on behalf of existing clients of workers' compensation claims, personal injury cases, and insurance claims and has been working on and handling appeals for 20 years. Referrals from other attorneys regarding such appeals are also welcome, and referral fees are paid.
Contact Us Today
Due to the very short period of time within which to file a Notice of Appeal, please contact Mr. Smith directly regarding possible representation in such cases via telephone only. Please note that you will have to sign a retainer agreement prior to any actions being taken on your behalf if Mr. Smith agrees to handle your appeal. You will remain responsible for ensuring that a notice of appeal is filed in a timely manner until a retainer has been signed by all parties. The deadline for the filing of an appeal is usually only 20 or 30 days from the final order.
To schedule a free consultation, please use the contact form or call us at (407) 801-COMP (2667).