Contact a Work Accident Lawyer Now & Preserve Your Rights
Work Related Accidents & Injuries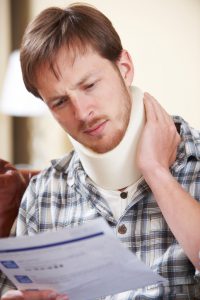 Although Florida Statutes limit when and how someone can recover compensatory damages from an employer, supervisor, co-worker, or third party when injured on the job, there are still many instances in which a recovery can be obtained in addition to or as an alternative to workers' compensation benefits. These cases are very fact-sensitive, and this area of the law is being constantly developed. Knowing the law applicable to those specific facts can sometimes result in additional and usually substantially larger recoveries and compensation for our clients. As pain and suffering are not damages paid in workers' compensation claims, being able to pursue a personal injury case in addition to or in lieu of a workers' compensation claim is very important.
What You Need to Know When it Comes to Work Accidents
In some circumstances, a civil lawsuit for personal injuries, including the past and future medical expenses, past and future lost wages and earning capacity, the past and future pain and suffering, and a spouse's loss of consortium can be brought against an employer. Those circumstances can include, but are not limited to, instances, where the worker was injured by a co-worker from another branch of the business or governmental entity for "unrelated works", where the employer is also the property owner and the injury, occurred from maintenance of that property, and where a worker is injured by the owner's dog when that dog was not used in the business. The suit against a co-worker or supervisor may also be brought at times for gross negligence or intentional acts. Additionally, many times the negligent act which caused injury was committed by someone not employed by the same company, and in those instances, there is often no immunity from suit. When claims are made against other subcontractors on job sites (who can have immunity under Fla. Stat. Sec. 440.10), there are often ways around workers' compensation immunity.
Contact Work Accident Lawyer with Years of Experience
If you or a loved one has been injured on the job due to the negligence of a supervisor, co-worker or third party, it is vital to contact an attorney immediately to preserve your rights and to determine your legal options. Failure to promptly speak to an attorney can result in an "election of remedies" which would end the ability to pursue such a case. Attorney Chuck Smith in Central Florida and Orlando has handled work-related injury cases since 1996 – providing attentive and personalized representation, he is experienced in both negotiations and litigation. If you retain C.W. Smith Law, P.A., your legal matters and concerns will be handled by Mr. Smith himself. Most work-related cases in Florida can be handled by C.W. Smith Law, P.A. on a contingency basis, meaning that no fees or costs would be owed or paid unless a recovery is made.
To schedule a free consultation, please use the contact form or call us at (407) 801-COMP (2667)