Bullying & School Related Negligence Claims
Contact Attorney Charles Smith & Get See Your Legal Options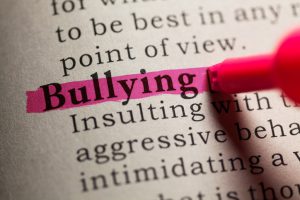 If your child or your loved one has been repeatedly bullied or has been injured at school due to the failure of your child's school to properly supervise your child or other children, it is vital to contact a lawyer immediately to preserve your rights and to determine your legal options. Such claims for negligent supervision can cover damages resulting from physical and sexual assaults by other students or teachers and for the emotional trauma of repeated bullying, which can often result in damages just as severe as a physical assault. Additional claims can also be made under some circumstances for violation of a student's rights under Title IX of the Education Amendments of 1972, 20 U.S.C. Sec. 1681.
"[W]here the law imposes upon a public officer the performance of ministerial duties in which a private individual has a special and direct interest, the officer will become liable to such individual for any injury which he may approximately sustain in consequence of the failure or neglect of the officer either to perform the duty at all, or to perform it properly. In such a case the officer is liable as well for nonfeasance as for misfeasance or malfeasance." Rupp & Duval County School Board v. Bryant, 417 So.2d 658, 662 (Fla. 1982). In other words, your child's teachers and principals are not immune from suit for damages resulting from the negligent supervision of your child.
Why You Should Turn to Chuck Smith for Assitance
Attorney Chuck Smith handles school bullying and negligent supervision cases throughout Central Florida and Orlando. Providing attentive and personalized representation, he is experienced in both negotiations and litigation, and if you retain C.W. Smith Law, P.A., all of your legal matters and concerns will be handled by Mr. Smith himself.
To schedule a free consultation, please use the contact form or call us at (407) 801-COMP (2667).