Contact a Workers' Compensation Lawyer Today – Servicing Orlando and Central Florida
Workers' Compensation Claims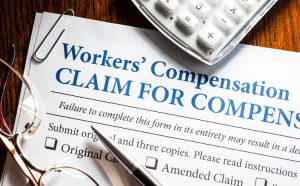 Workers' compensation accidents and claims occur with unfortunate frequency in Central Florida – there are in fact thousands of workers' compensation claims reported in Orlando and Central Florida each month. Most individuals suffering from on-the-job accidents with injuries in Florida are entitled to workers' compensation benefits under Florida Statute Chapter 440. Through years of litigating workers' compensation claims, however, Mr. Smith has seen valid claims frequently denied. He has also seen insurance companies frequently deny valid medical claims or pay disability benefits incorrectly or not at all. In addition to the physical injuries, being injured on the job often results in severe financial hardships for injured workers, and having an experienced attorney who is willing to take your case to trial if needed is extremely important. Be sure to speak with a workers' comp lawyer as soon as possible after your accident to preserve your rights and, when it is time to retain an attorney, be sure that the one you hire has both the experience and drive to take your case to trial if necessary.
Hire Workers' Comp Attorney in Orlando with Experience
Mr. Smith has twenty years of experience in representing injured workers in claims for lost wages and medical benefits, as well as claims completely denied by the employer and insurance company. He has tried over sixty workers' compensation merits hearings (final hearings) over the years in both Central Florida and in Iowa. He can assist you in seeking a tax-free settlement of your workers' compensation claim, or in the pursuit of benefits being denied.
Some of the common issues dealt with by Mr. Smith in workers' compensation claims are:
Clients not receiving disability benefits or being paid untimely or at the incorrect rate;
Clients' dissatisfaction with the medical care being provided by the insurance carrier or a denial of care being recommended by the authorized physicians;
Clients not receiving any medical care because benefits have been suspended by the Carrier or the doctor selected by that carrier;
Clients who have been terminated from employment and are having issues with the return to work on a light duty status after their accident.
Don't Hesitate, Contact Chuck Today!
If you or a loved one has been injured on the job, it is vital to contact a worker's comp lawyer immediately to preserve your rights and to determine your legal options. Attorney Chuck Smith in Orlando, Central Florida has been handling workers' compensation claims since 1996. Providing attentive and personalized representation, he is experienced in both negotiations and litigation, and if you retain C.W. Smith Law, P.A., your legal matters and concerns will be handled by Mr. Smith himself.
To schedule a free consultation, please use the contact form or call us at (407) 801-COMP (2667)