In September of 2016, the National Council on Compensation Insurance (NCCI) requested that the Florida Office of Insurance Regulation (OIR) allow them to increase the cost of worker's compensation coverage by 19.6%. Though the initial requested increase was denied for being too high, OIR still approved a rate increase of 14.5%.
No one likes to hear about insurance rate increases, but this one is particularly sinister. The increase, which was supposed to go into effect on December 1, 2016, was created under dubious circumstances, allegedly breaking Florida's Sunshine Law. Because of this lawbreaking—and the outlandish rate increase—attorneys and groups in Florida are fighting this resolution.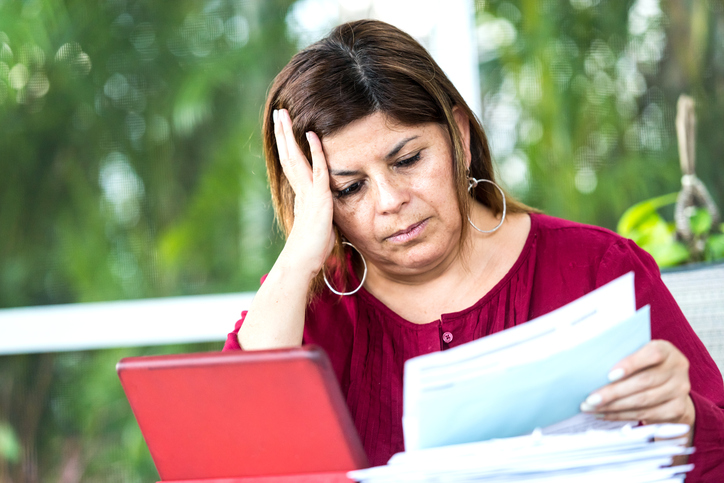 Background
To understand this case, let us give you a little bit of background information on the two organizations involved in the ruling and what has been going on in Florida courts.
NCCI
The NCCI is a not for profit organization that collects and organizes data relating to insurance, with a particular emphasis on workers' compensation. Owned by its member insurers, the NCCI advocates for insurance companies and their interests.
OIR
The OIR is responsible to regulate insurance companies and enforce Florida laws relating to insurance companies. It also collects and distributes data about insurance for consumers, insurance companies, and employers to use for their information.
Recent Florida Supreme Court Activity
The biggest influence on the NCCI rate hike were two recent Florida Supreme Court rulings: Castellanos v. Next Door Company and Westphal v. City of St. Petersburg.
In Castellanos v. Next Door Company, the court found Section 440.34, Florida Statutes, unconstitutional, because it set out mandatory attorney fees. Now, attorneys are not limited to the amount of money they can collect on a worker's compensation case, which critics say will result in more cases going to court.
In Westphal v. City of St. Petersburg, the court found Section 440.15(2)(a), Florida Statues, unconstitutional as well. That statute, which went into effect in 1994, put a 104 week limitation on temporary total disability benefits in workers' compensation cases. This limitation caused a gap in benefits for people injured on the job, which violated the injured person's constitutional access to the courts. The limitation is now 260 weeks, which is what it was prior to the 1994 change.
Breaking the Law
The rate increase will put strain on business owners in Florida, who will be forced to pay higher premiums to cover their employees' worker's comp. Called a "money grab" by attorneys, the rate increase is essentially designed to protect insurance companies from having to cover their customers.
To make matters even worse, in order to pass the rate increase, the NCCI and OIR broke Florida's Sunshine Law while they were negotiating the increase.
The Sunshine Law requires that all laws are passed in "sunshine," that is to say, out in the open. Under this law, Florida has prohibited backroom dealings in lawmaking. Miami attorney for injured workers, James Fee, challenged the rate increase as soon as it was approved in September, saying that NCCI and OIR held, "multiple, non-public, secret meetings."
Indeed, there was only one public meeting held with regard to this huge rate increase, and there is evidence of several internal meetings at NCCI—and even some illegal meetings between NCCI and OIR—for which no minutes were kept.
In November, Florida judge Karen Gievers agreed that there was evidence of these secret meetings, and put a hold on the increase.
Appealing the Hold
Within five days of Judge Gievers placing a hold on the rate increase, OIR filed an appeal. Both organizations insist that they were in compliance with the Sunshine Law, and both are "disappointed with [the court's] ruling." The case is now waiting to go to the Florida Supreme Court, where a final decision will be made.
Put simply, this rate increase is bad for workers and businesses, but good for insurance companies. The alleged violation of the Sunshine Law sheds a bad light on NCCI and OIR, who are letting insurance companies' interests get in the way of what is best for Florida.
Check out our practice areas—Chuck Smith is an experienced and accomplished worker's comp attorney, and he can advise you on all matters relating to worker's compensation and how this court case may affect you.
Sources
https://www.cwsmithlaw.com/wp-content/uploads/2017/06/iStock-502918410.jpg
483
724
Charles Smith
https://www.cwsmithlaw.com/wp-content/uploads/2021/06/CWS-Logo-300x75.jpg
Charles Smith
2017-02-15 14:18:48
2017-07-14 01:39:57
Legislating in the Dark: How New NCCI Worker's Compensation Legislation May Affect Your Premiums