Contact a Car Accident Lawyer in Orlando Now & Preserve Your Rights
Auto Accidents & Uninsured Motorist Claims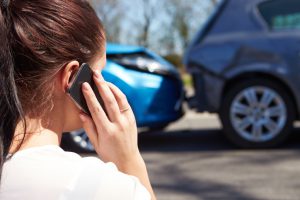 As a society, we rely heavily on our personal vehicles every day to get around, and most days we go about our daily drives without incident. However, motor vehicle collisions/car crashes from negligent driving occur every day when drivers fail to pay attention, drive distracted, or simply ignore the rules of the road. This is especially true in Central Florida. Cars and trucks are large and dangerous instruments in the hands of an inexperienced or inattentive driver, and negligent driving places us all at risk. While we have all seen someone texting, putting on their makeup while driving, or not even looking at the road, even simple acts of inattention can result in injuries and damages. These at-fault drivers should be held accountable for the damages, injuries, and pain and suffering caused. If you or a loved one has been injured in a motor vehicle collision caused by another, Mr. Smith can help you recover the compensation you need and deserve.
Types of Car Accidents We can Help You with
In addition to motor vehicle collisions or car crashes, Mr. Smith handles other types of vehicle accidents such as pedestrians hit by vehicles, bicycle accidents, trucking accidents, motorcycle accidents, and even accidents caused by debris left in the roadway. Mr. Smith can also handle your severe injury cases, including closed head injuries, traumatic brain injuries, spinal cord injuries, neck and back injuries, Reflex Sympathetic Dystrophy (RSD)/ Complex Regional Pain Syndrome (CRPS), and surgical cases. He handles a limited number of cases at any given time so that each of his clients can receive his personal attention and the care which their case deserves.
Please note that it is important to speak with a car accident attorney as soon as possible after your accident to ensure that you are fully advised of your rights and that your rights are protected. Simply failing to see a doctor within 14 days of your accident, even if you are waiting for a scheduled appointment, can result in a loss of some insurance benefits which could have a profound effect upon your case.
Why You Should Pick Chuck Smith to Represent You
Attorney Chuck Smith in Orlando, Central Florida has handled motor vehicle accident cases since 1996, representing thousands of injured victims. Providing attentive and personalized representation, he is experienced in both negotiations and litigation, and if you retain C.W. Smith Law, P.A., your legal matters and concerns will be handled by Mr. Smith himself. Most motor vehicle accident cases in Orlando and Central Florida can be handled by C.W. Smith Law, P.A. on a contingency basis, meaning that no fees or costs would be owed or paid unless a recovery is made. Fees are then a percentage of any recovery made.
Other areas, where we can help you – Insurance disputes, personal injury, dog bite.
To schedule a free consultation, please use the contact form or call us at (407) 801-COMP (2667).