Contact Us Today & Preserve Your Rights – Charles W. Smith P.A. – Insurance Lawyer in Orlando
Insurance Disputes, Claims & Coverage Issues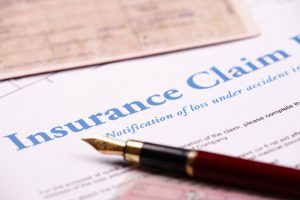 When we as consumers purchase insurance to cover ourselves, our property and our loved ones, we often take it for granted that the benefits which we are purchasing would be paid if that insured loss actually occurred. That is the purpose of insurance – we pay our hard earned money to a large insurance company in premiums, and in return, we expect to be given and afforded that full coverage and the peace of mind in knowing that we are protected. Although most insurance claims are handled in good faith in Orlando, far too often we see valid insurance claims being delayed, disputed, denied or underpaid by private insurance companies looking to cut corners and increase profits for stakeholders. This comes in the form of delays in payment of benefits, offers of much less than the sustained losses or the costs of repairs, and in complete denials of coverage.
In Which Cases You Need to Contact an Insurance Attorney in Orlando
If you have sustained damages or a loss to your home, your vehicle, your business or other property, if you have incurred medical expenses not paid by your automobile carrier or ACA health insurance carrier, or have a life insurance policy claim for a loved one being delayed or denied, it is important to consult with an experienced insurance lawyer as soon as possible. Many insurance policies have time limitations and even bars to benefits which can be raised if you fail to timely submit a sworn proof of loss, fail to timely submit bills and receipts, or if your adjuster determines that you have not fully cooperated in their investigation of your losses. If you or a loved one has had an insurance claim denied or not paid in full, it is vital to contact an insurance attorney immediately to preserve your rights and to determine your legal options. Initial phone consultations on Orlando insurance claims are free of charge.
Why Should You Choose Chuck
Attorney Chuck Smith in Orlando, Central Florida has handled insurance coverage claims and disputes since 1996 and handles insurance disputes related to homeowner claims and property damages, renters' insurance claims, life insurance claims, Affordable Care Act or ACA health insurance claims, automobile insurance claims including property damages, Personal Insurance Protection (also called "PIP"), medical payments (also called "MedPay"), and uninsured and underinsured motorist claims (also called UM or UIM claims). In most insurance cases, the representation can be obtained on a contingency basis with attorney fees only being paid if benefits are paid or rights are secured under the policy. Once the suit is filed your lawyer fees are usually paid by the insurance company itself pursuant to Florida Statute Section 627.428. Providing attentive and personalized representation, Mr. Smith is experienced in both negotiations and litigation and if you retain C.W. Smith Law, P.A., your legal matters and concerns will be handled by Mr. Smith himself.
To schedule a free consultation, please use the contact form or call us at (407) 801-COMP (2667).