When you file an insurance claim, you trust that your insurance company will take care of your damages and needs. After all, that is the contract you entered into with them: that you would pay your premiums and they would help you when a catastrophe occurred. Unfortunately, it doesn't always happen this way. Insurance companies are in the business of making money and generally want to pay out the least amount of money possible, which means sometimes you have to fight for the payout to which you are entitled.
If your insurance company is denying your claim, and you feel they are wrong in doing so, you should always get advice from someone who knows and can advise you of your rights. When insurance companies delay, deny or "low ball" legitimate insurance claims, attorneys need to get involved in setting things right.
In situations like these, the best course of action is to hire an insurance attorney. An attorney who has experience working on and, if needed, litigating insurance claims and who can help you get the benefits you need. Check out our three tips for hiring an insurance attorney in claims being made against your own insurance company (this advice does not apply to claims made against others for which they held insurance).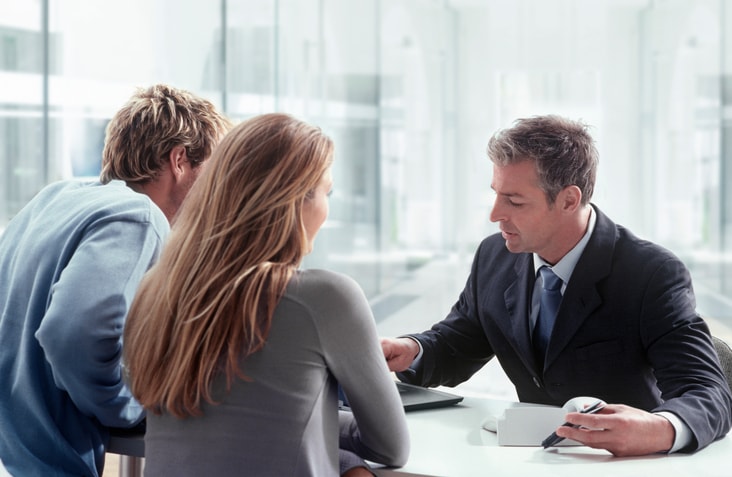 #1 Try to Make Progress Before Formally Hiring an Attorney
Initially, you can communicate with your insurance company before formally hiring an attorney, including completing a written proof of claim and making sure all forms required have been signed and returned. The types of forms, proofs of claims and releases which insurance companies require vary depending upon the insurance company involved, the type of claim involved and the extent of coverage that you purchased. You should note that some insurance companies require written "proof of claims" to be submitted as required in their policies, but will not request one from you or even advise you of that requirement.
To make sure you have properly completed all required forms in order to prevent your claim from being denied, it is a good idea to speak initially with an insurance attorney to discuss your required actions under your policy, which are often called "conditions precedent" to coverage. That way, you do not run the risk of voiding or losing coverage for failing to cooperate with your insurance company. In many cases, your insurance company is trying to give you a fair payout while still maintaining its own financial interests. If you are communicating with your insurance company respectfully but assertively, you are making progress, and you have made sure that you have taken all actions to protect your rights (including having a free consultation with an insurance attorney), then there may be no need to formally hire an attorney.
That being said, if your polite but firm communications are being ignored, if your insurance company is being unprofessional and obstinate, or if they have denied or "low balled" an offer to you, you will likely need to formally involve an attorney. In addition, if the process is taking too long or you are becoming too frustrated to deal with it on your own, an experienced attorney can take over for you.
#2 Start by Getting Advice
Attorney fees can be expensive when you are paying them, and not all attorneys provide free consultations or contingent representation, so be sure to confirm that your initial consultation with your attorney will be free of charge. Most insurance attorneys, including Chuck Smith, will speak with you initially regarding your insurance claims under Florida law to discuss your claim in general, your responsibilities and what you will need to do to "perfect the claim" in an initial free consultation.
Mr. Smith represents most clients in Florida insurance claims on a contingency basis, with no attorney fees being paid up front or paid at all unless a recovery or judgment is obtained. He can let you know if such representation would be possible on your claim after the initial free consultation and can further discuss your options. Additionally, meeting with an attorney to go over your claim and to learn your rights may be enough to get your situation resolved. An insurance attorney can give you advice on how to proceed without ever communicating with your insurer directly.
It is especially useful to get advice from an experienced attorney if you are trying to avoid litigation. Certainly not every insurance case needs to be resolved in court, and you can expedite your resolution by taking a knowledgeable attorney's advice. In cases in which you do need to sue your insurance company, you will still often need the assistance of a professional and experienced attorney to plead your case. You should also know that under Florida law if a suit is filed then you can get your own attorney fees paid directly by your insurance company if you are successful in securing additional benefits or rights in your claim. This is under Florida Statute Section 627.428.
#3 Choose Carefully
If you reach the point in your claim where you conclude that you are going to have to sue your insurance company to get the payout you deserve, choose your attorney carefully. Make sure that you research insurance attorneys in your area, get referrals from friends and loved ones when possible, and find the right professional to help you. Make sure that you understand your fee arrangements upfront with your attorney and that you are comfortable with the same.
Taking your insurance company to court can be a stressful and time-consuming experience, so do your research to find an attorney with experience in insurance claims. Indeed, make sure to read reviews and look at your prospective attorney's record with cases like yours.
If you are looking for an experienced and compassionate insurance attorney in Orlando or anywhere in Central Florida, enlist the help of C.W. Smith, P.A. Working with our firm will mean that you work one-on-one with Mr. Smith himself, benefiting from his years of experience with difficult insurance cases like yours.
https://www.cwsmithlaw.com/wp-content/uploads/2017/06/iStock-155279487.jpg
477
732
Charles Smith
https://www.cwsmithlaw.com/wp-content/uploads/2021/06/CWS-Logo-300x75.jpg
Charles Smith
2016-12-20 12:24:00
2017-07-14 01:43:13
When Should You Hire an Insurance Attorney? Learn from These 3 Tips