Get in Touch with a Personal Injury Lawyer in Orlando Today & See Your Legal Options
Personal/Bodily Injury Cases & Claims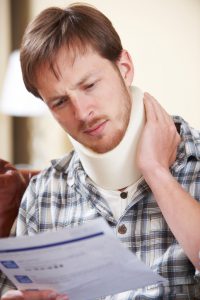 "Personal Injury" cases include many different types of cases and claims in Orlando and Central Florida, such as motor vehicle accidents, premises liability and slip and fall incidents, product liability claims, assault and battery, negligent security or supervision of employees, wrongful death cases, professional negligence, abuse of the elderly claims, nursing home abuse, and the failure to properly care for another entrusted to a defendant's care. In most such cases, the basis of a defendant's liability for damages is their negligence.
Specifics of Personal Injury Claims
The simple definition of negligence is the failure to properly perform a duty which is owed to another when such failure results in injury or damages to that other person. The representation of individuals in personal injury cases caused by negligence is, however, anything but simple. It requires not only knowledge of Florida law and the many different state and federal statutes and codes which can impact a client's claims, damages, and rights to recovery, but it also requires knowledge of different types of physical injuries, different kinds of medical care, and how to legally prove that specific injuries arose from an accident caused by the negligence of another. Representing individuals with personal injury claims sometimes entails the need to retain expensive experts to prove how fast vehicles were going when a collision occurred, or special medical experts to testify as to the nature and extent of our client's injuries and the cost of their future medical care. Experience with personal injury cases and with both speaking to and deposing physicians is key to the ability of a personal injury attorney in Orlando to zealously represent their clients.
Why You Should Pick Chuck Smith as Your Personal Injury Lawyer
Attorney Chuck Smith has represented thousands of individuals in Orlando and Central Florida personal injury matters and has taken hundreds of doctor depositions in personal injury and workers' compensation claims. Mr. Smith has handled personal injury since 1996 and with that experience comes a wealth of knowledge which he would like to put to use representing you. Mr. Smith has seen the devastation that injuries from the negligence of another can have upon his clients and can help you recover the compensation which you need and deserve. Providing attentive and personalized representation, he is experienced in both negotiations and litigation and if you retain C.W. Smith Law, P.A., your legal matters and concerns will be handled by Mr. Smith himself.
To schedule a free consultation, please contact us by using the form or call us at (407) 801-COMP (2667).